Dry Creek Rancheria work begins

<![if !supportEmptyParas]><![endif]>

Neighbors opposed to project worry Pomo tribe has started building temporary facilityMay 30, 2002 Page B1

By ROBERT DIGITALETHE PRESS DEMOCRAT

<![if !supportEmptyParas]><![endif]>

The earth is moving in the Alexander Valley and residents are concernedthat an American Indian tribe there has started building a temporaryNevada-style casino

"It's massive dirt moving," Alexander Valley Association President Karen Passalacqua said of the work begun this month on the Dry CreekRancheria. "It doesn't take a brain trust to see that's a massive projectmoving quickly."

A spokeswoman for the Dry Creek band of Pomo Indians denies that thetribe already has begun building the proposed River Rock Casino, whichwould be the first in Sonoma County.The work under way is limited to such improvements as roads, water andsewage treatment systems as well as the preparation of five new homes, said tribal chairwoman Liz Elgin DeRouen.However, DeRouen acknowledged some of the improvements, such asthe water and sewer projects, eventually would serve a casino. Thegaming company that is financing the tribe's casino reports on its Web sitethat the facility will open this year.

<![if !vml]>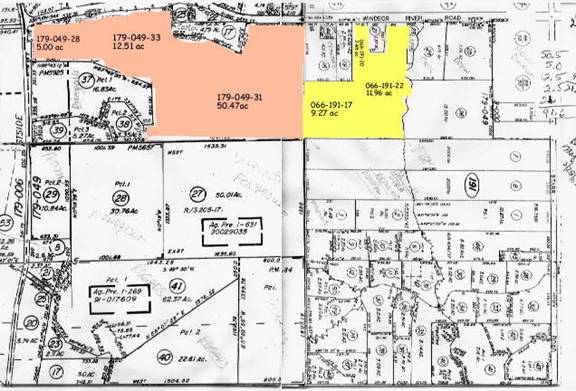 <![endif]>
DeRouen declined to allow a photographer to visit the rancheria, citinglitigation in regard to the casino. But aerial photos taken Tuesday showmore than a dozen pieces of heavy equipment spread across several acres of cleared ground on a hill overlooking the valley.
County Supervisor Paul Kelley, who represents the area, said he is"extremely concerned" about the work under way and the imminentconstruction of a casino."I strongly suspect what they're trying to do is put one up as quickly aspossible," said Kelley, who met Wednesday with Alexander Valleyresidents.Casinos are allowed on Indian reservations under state and federal laws.Kelley opposes the casino, but he and other county officials maintainedthere is little they can do to prohibit its construction in Alexander Valley.
Two years ago, the Dry Creek tribe first proposed building a casino on its75-acre reservation. At the time they announced an agreement with LasVegas gaming promoter Mark Advent, but the tribe since has struck anew deal with a Texas gaming company, Houston-based Nevada Gold &Casinos Inc.Meanwhile, Advent and his partners are suing the tribe, contending the Pomos backed out of their deal. Tribal leaders have contended Adventand the partners failed to provide funding as promised.The tribe also is being sued by an adjacent property owner over anaccess dispute.
The tribe has yet to announce its schedule for opening the temporarycasino, which would remain on the site until a permanent facility is built.Once the temporary casino is moved, the site will be used to house atribal center and about 17 homes, DeRouen said.While construction of the casino is not under the jurisdiction of SonomaCounty regulations, DeRouen said the tribe intends to sign a memorandumof understanding with the county before the facility opens
<![if !supportEmptyParas]><![endif]>
<![if !supportEmptyParas]><![endif]>
.County officials said such a document would spell out who would pay forthe extra county costs associated with a casino, including expenses relatedto roads and law enforcement.But Kelley said, "It's pretty hard to quantify the impacts if you don't knowwhat is being built." To date, he said, the tribe hasn't provided thatinformation.
<![if !supportEmptyParas]><![endif]>
The Alexander Valley Association, which includes 350 property owners,also opposes a casino in the valley. The group has argued that the triballand doesn't qualify for a casino based on land definitions under federallaw. Passalacqua maintained that the county should make that sameargument with Gov. Gray Davis, who signed a compact with the tribe,and if necessary, with a judge.
<![if !supportEmptyParas]><![endif]>
Sonoma County Counsel Steven Woodside said his office has broachedthat issue with the state Attorney General's Office. However, federalofficials to date have concluded the tribe can build a casino there, he said."I would think whoever tries to attack it on that basis is going to have areal tough time," Woodside said.
<![if !supportEmptyParas]><![endif]>
You can reach Staff Writer Robert Digitale at 521-5285 orrdigitale@pressdemocrat.com.